There are few things which are free of cast, religion and all other differences. One such thing is marriage. We select our life partner. We select them either by being with them are by knowing about them by some source. Marriage is a common aspect.

Is child marriage a common aspect? With technology even our marriages are growing. With the advent of internet and websites, there are many matrimony website which says us the details about life partner. Coming to the point, can you believe my words that, in some part of India the most sinful of act of child marriage is still prevailing!!! I know you all will like to close your tab because you may feel am lying something to increase my website rating. Am sorry your thought is wrong. In India, in Tamil Nadu, in kirshnagiri district the worst act of child marriage still prevails.

Before I say you about the problem I will give a brief description about this place. This is an economically, as well as educationally backward region. Most of the people here are uneducated, and am sure it's very tough to find a graduate in this lot.I feel you have understood why the problem is there in this part of the nation. It's worst to know that when the world is moving fast with education and other stuffs there is still a backward part where some unbearable activities still persists.
Can you believe if I say a girl who is studding in class 12 has a 10 months baby? Certainly not I suppose. Even I was like you when I saw the girl. You can say it was only one girl, but it was not so.
Oh god!!! I suffered a great shock when I saw as much as 30 such students who are married at the age of 15 and 17 and even below. Much more heart breaking news was that mostly every one had their own child.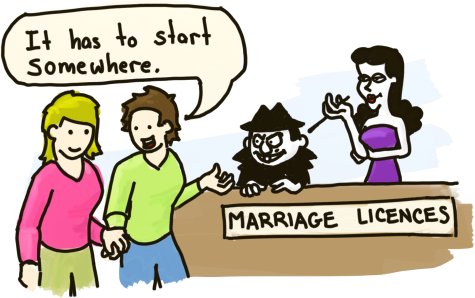 India is a highly populated country. When it comes to Olympics we never score gold. We have just now opened our account. Why is this so? I have a strong point. It's also because of child marriage. Yes of course I have a something to support to my point.
A girl, who was married at the age of 16, was a state level sports women. If we stop all this talents from growing not only gold we cant win even a bronze medal am sure. Don't we have any act preventing this sinful action?
We certainly have, but then what is the use? Nothing!!! Not only this mostly no act is functioning in full flow in this sub continent. We have a lot rules and regulations but even a hand few are not know by the people. That's the major reason for all this social evils.
Every one loves to get married. Every one wishes to have a kid but when they are kid am sure. Child marriage is the most uncultured action. Please stop it, are else you will be behind the bars. Don't develop a handicapped society. Stop this social evil.